Looking for a special present for a someone you care for, your partner or a significant birthday?
Then Ludinmühle gift certificates are the perfect choice. Choose from a wide range of vouchers for the 4 star Superior Ludinmühle Hotel & Spa, including spa experience, gourmet cuisine or general certificates, all of which make the perfect gift.
Order gift certificates in the hotel and receive them by post
Want to receive your elegant certificate as a hard copy through the post? Just fill out our gift certificate order form, indicating your preference. We will then send you the certificate together with an invoice. You should receive the certificate in the post within 2 – 3 working days.
For an order shipping outside of Germany we recommend our online voucher order form. Otherwise we gladly send you the voucher via post against cash in advance. Please contact us via telephone: 0049 7645 91 190
In a hurry? Ordering and printing out your certificate at home
Order your gift certificate directly online here, pay with credit card or by immediate transfer and you will receive the certificate immediately as a PDF by email (note: certificates ordered via the online system can only be printed out – no despatch possible by post).
If you have any questions about ordering a gift certificate, please call us on +49(0)7645-9119-0 and we will be happy to help.
Cash value voucher
Accepted value range:
between € 10,-- and € 5.000,--
Delivery method
Presentee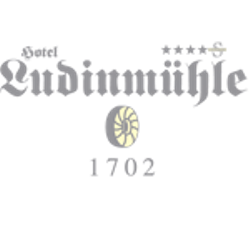 Wellnesshotel Hotel Ludinmühle
Brettental 31
79348 Freiamt
Germany
Do you have any questions?
+49(0)7645 / 9119-0
+49(0)7645 / 9119-899
Your data is safe!
Encrypted transactions
In an encrypted transaction, the data is transmitted securely from your computer to us and protected from third-party access.
Voucher 1
Cash value voucher
€ 10,--
Information
Data protection:
We use your data exclusively for processing your inquiry or your order. Please see our
Privacy policy
for more information on the handling of personal data. The data will be deleted 24 months after full payment.